Catering an event in Dallas requires a lot of equipment from beginning to end. The Party Resource offers a variety of catering rentals to ensure guests are receiving fresh, high-quality meals that are presented beautifully. These are just a few of the items that caterers in Dallas check off their list before they head to an event: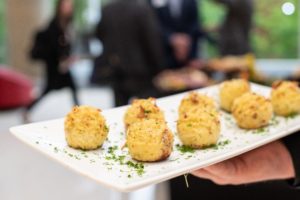 Dallas Catering Rentals: Serving Pieces
Serving equipment is crucial for a successful event in Dallas. A team of trained chefs prepare a delicious, elegant meal for guests – it is important that it looks as beautiful as it tastes. What type of serving equipment a caterer will need depends on the style of service and the menu that will be served at the event. For example, an assortment of serving bowls are great for buffets or food stations! On the other hand, serving trays can be used for buffet style service, food stations, seated service and passing for a reception-style event.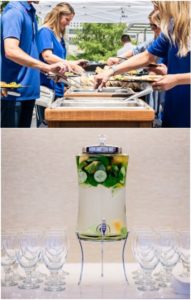 Dallas Catering Rentals: Buffet Pieces
The most important catering rentals for a buffet-style event is the equipment that will keep the food warm. The most common way caterers display food on a buffet is in chafing dishes. They come in a variety of styles, shapes and even colors. Chafers allow for ease of service and keep a meal warm using fueling cells. Depending on the type of food being served, caterers may also need griddles and griddle stands for buffet service.
Where there is food service, you can expect that you will need to prepare for beverage service. A caterer will need drink urns/dispensers, pitchers and drink tubs for bottled beverages. If an event has coffee service, a coffee maker, coffee pots and carafes for cream or milk should be added to a caterer's equipment list.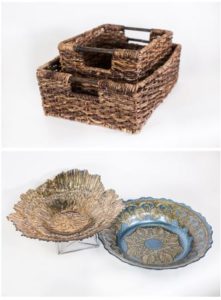 Dallas Catering Rentals: Display Pieces
During the event planning process, planners search for caterers in Dallas that can create a delicious and elegantly presented meal for their clients. Displaying dishes on decorative boards, baskets, trays and stands takes a food station/buffet to the next level.   
Dallas Catering Rentals: Event Equipment
In addition to the equipment that creates a beautiful event, a caterer will also need the practicalities such as waiter trays, tray jacks, coolers, cutting boards, bus tubs, trash cans and serving utensils.
If you're preparing food on-site, you'll need portable equipment like a Single Bay Fryer, Butane Burners, Grills, Propane Burners as well as an assortment of pots and pans. Once the food is prepared (on-site or off-site) the meal will need to be placed in a food warmer or heating cabinet to ensure that it is kept at the correct temperature.
As we head into the busy event season, event caterers in Dallas will begin to utilize more of their catering equipment. Don't be caught without – The Party Resource can help supplement your inventory during those extra busy days!