Fall is right around the corner! The Party Resource is gearing up for a busy wedding, corporate and holiday party season. Just like the seasons, trends in the event rental industry are constantly changing! This fall, we're seeing quite a few new trends to make note of while you plan your next party at an event venue in Dallas.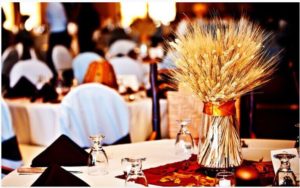 Floral Arrangements with Wheat in Dallas:
Wheat isn't just in your food anymore! It has made its way into floral arrangements this fall! Wheat is the perfect floral accent at a rustic event. The neutral tones found in wheat match beautifully with a rose-pink color, muted navy or even a deep purple. If you're looking for a "wow" factor at a rustic wedding or event, think wheat!
Contact us for Event rentals
Muted Tones for Event Decoration in Dallas:
Muted tones have been a top choice for event decorations and color schemes during the spring and summer months for a while now – they aren't going away anytime soon! Heading into the fall season, muted colors will be a game changer. Deep purples will fade into a beautiful mauve and bright oranges will darken to bring a more neutral feel to events this fall.
Contact us for Event Decorations
Burlap as an Event Decoration in Dallas:
Over the past few years, burlap has become a staple at many rustic themed events –, especially southern weddings! Burlap has made an appearance on tablecloths, table runners, centerpieces, invitations and as an accent on many other event decorations. It can be dressed up for an upscale dinner or paired with baby's breath for a more casual event. It will surely make an appearance at events this fall…possibly even paired with the next item on our list.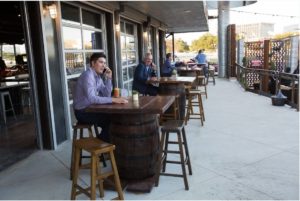 Contact us for event rentals in Dallas
Whiskey barrel Event Rentals in Dallas:
Whiskey barrels are so versatile – they can be used as an accent piece, cocktail table or even a full-sized dinner table! Using burlap as a table runner over a whiskey barrel with a beautiful floral arrangement creates an upscale rustic feel.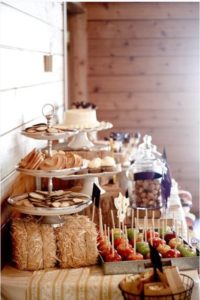 Contact us for Whiskey barrel Event rentals in Dallas
Hay used as an Event Decoration in Dallas:
Hayrides are synonymous with fall – they bring a feeling of nostalgia to the hearts of many. Event planners have begun incorporating hay into table settings, decorations on food stations, in floral arrangments and much more!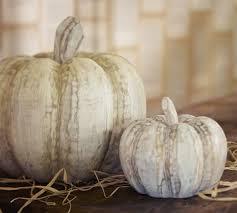 Contact us for Event Decorations Event rentals in Dallas
White Washed Pumpkins as an Event Decoration in Dallas:
The mascot for the fall season is the pumpkin. We eat them, decorate with them and carve them! The newest trend at events this fall is to use whitewashed pumpkins as décor. Small whitewashed pumpkins make for a great focal point in a centerpiece or spaced along a table. Use larger pumpkins to create a gorgeous fall-themed backdrop for a photo with friends!

Contact us for Event Decorations Event rentals in Dallas
View this post on Instagram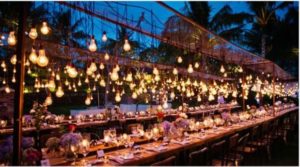 Lighting as an Event Decoration in Dallas:
Lighting is an excellent (and often budget-friendly) way to take your event to the next level. The latest lighting trends for the fall season are rustic bulbs, café lights, string lights and outdoor candlelight. Combined with string lights, rustic bulbs bring a vintage look to create a romantic, rustic tone for your event. Café lights is a simple and elegant way to create a unique ambiance at outdoor events. The safest way to bring a candlelit feel to an outdoor event is by using batter lights. They are an excellent source of mood lighting without becoming a hazard to guests – or your venue.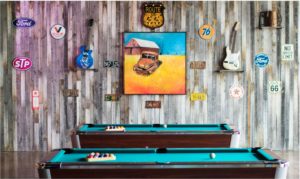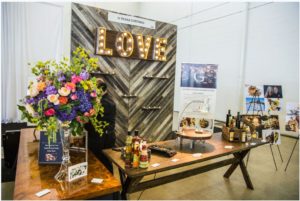 Contact us for Dallas Event rentals
Weathered Wood Event Decorations in Dallas:
You can't forget the weathered wood this fall! Weathered wood is a gorgeous blank slate for literally anything! Create a photo booth, the backdrop for a food station, or even DIY decorations using The Party Resource's Weathered Wall.
Contact us for Weathered Wood Event rentals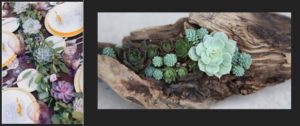 Succulents as an Event Decoration in Dallas:
Succulents have been a floral obsession at events this summer and it won't be going away anytime soon! You will see succulents incorporated in floral arrangments, wreaths and garlands this fall!
Contact us for Event rentals
Event rental and décor trends will always come and go with the seasons. Don't get bogged down with the ever-changing fads – let The Party Resource be your guide for creating a fabulous event this fall.